SEO Growth Domination: Advanced Course
Take your SEO skills to new levels with this Advanced Course. Dominate search rankings, build authority, and drive massive organic traffic.
Trusted by Leading Brands



Results By Using My Framework;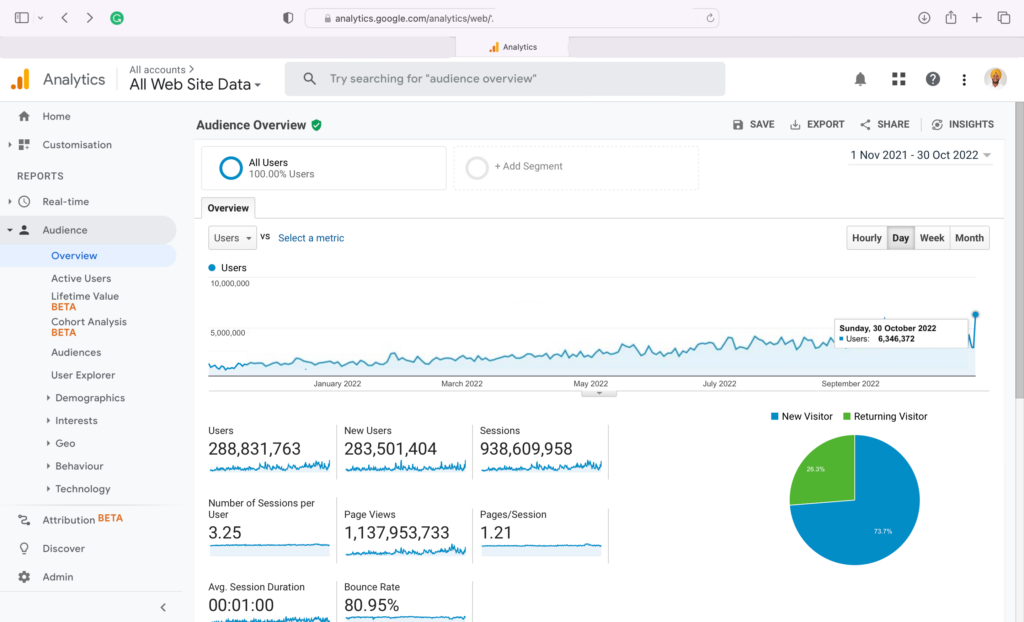 I grew a leading US-based e-commerce brand with over 6,000,000 daily users from only 650k users.
**Case Study Is Included In SEO Course**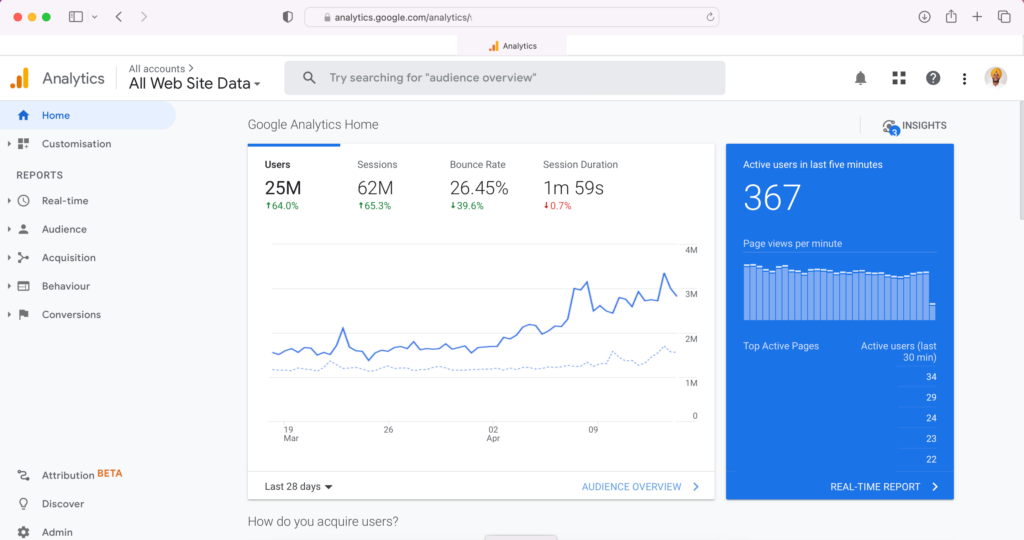 25 Million per month for a b2b SaaS.
I helped a b2b saas company to grow its website traffic to 25,000,000 users per month (a 500% increase in Traffic). 
**Case Study Is Included In SEO Course**
$6k to $100,000 Per Month Revenue
I helped a newly launched e-commerce SEO company to grow its revenue from $6000/month to $100,000/month with SEO in just 4 months.
**Case Study Is Included In SEO Course**
Saved $2,000,000/m for a Fortune brand
We helped a Fortune 500 brand to save more than $2,000,000 per month and make an extra $800,000 each month by improving their customer journey.
**Case Study Is Included In SEO Course**
Are you New To SEO and not sure from where to start?
Want to get a better Job role at a reputable Fortune 500 brand?
Are you struggling to outrank your competitors and secure top positions on search engine results?
Are you tired of outdated SEO techniques that no longer deliver results?
Do you want to take your SEO knowledge to the next level and establish yourself as an industry expert?
Are you missing out on valuable organic traffic and potential customers due to poor search visibility?
Do you want to streamline your SEO efforts and learn advanced strategies to save time and maximize results?
If your answer is yes for all or any of them, then this SEO course for you! 
This is not the SEO course actually, It is complete practical training for all level of SEO professionals to beginners, Bloggers, Website Owners, ecommerce businesses, small businesses, SaaS and Affiliate marketers. This SEO training course is based on my year's of experience, knowledge and experiments. 
No matter, what is your niche, what are your current SEO skills, this training course will give you a clear understanding of SEO so you can plan, execute, implement and scale SEO campaigns successfully.
SEO is one of the demanding and futuristic field to make a career. There are thousands of companies who are looking for SEO talents but unfortunately they are not getting good talent. Why?
because most of the SEO experts don't have that level of SEO skills. But it is not the fault of those SEO professionals. it is the fault of those so-called SEO gurus and training centers who themselves even don't know how to do SEO is, are selling SEO courses for high prices just for the sake of making money. They are teaching shady SEO techniques that works like a poison for a website. those techniques were working decades ago when Google was not so smart. 
That's why you need a powerful framework that will be easy to follow and scalable so you can get results faster. And In this SEO training course, I'll teach you everything that you need to get success with SEO, from my powerful framework to SEO Strategies to templates to resources. So you can make & grow your SEO career and increase your income.


No fluff. No theory. Just 100% actionable material to help you get first page Google rankings in record time.
No fluff. No theory. Just 100% actionable material to help you get first page Google rankings in record time.
SEO Growth Domination Training Course is engineered to deliver RESULTS. You'll be far ahead from the crowd.
Our material has been tested by world's top SEO experts as well as some new SEOs and business owners rom different countries, and different industries (including ecommerce and websites in "boring" industries). And it works.
Meet Your Instructor: Harpreet Munjal
Hi, I'm Harpreet Munjal.
I have more than eight years of experience in SEO and digital marketing. I have worked with hundreds of businesses from various niches to grow their website, sales, and revenue online.
I'm a recognized SEO expert and have helped leading brands like Godaddy, 3dcart, Adobe, and many others as well as many small businesses and solopreneurs.
My case studies and insights have been published on leading publications including Forbes, Similar Web, Zoho, Search Engine Journal and others. Also, I'm a regular contributor for leading business, marketing and SEO publications like Forbes, Entrepreneur, SearchEngineWatch, Inc42, Wordstream, and others.
My proven strategies have worked for every business and in every niche. That's why fortune brands or top industry experts are endorsing me.
Don't Trust My Words, Check these real proofs.
My Content has been published on leading publications and ranking from years on the first page of Google. leading brands/publications are inviting me to write for them.
I acquire top-tier links from leading sites that actually provides a website authority and monopoly because those links are not easy to copy for competitors. I have built a system that can get top-tier links with little to no efforts.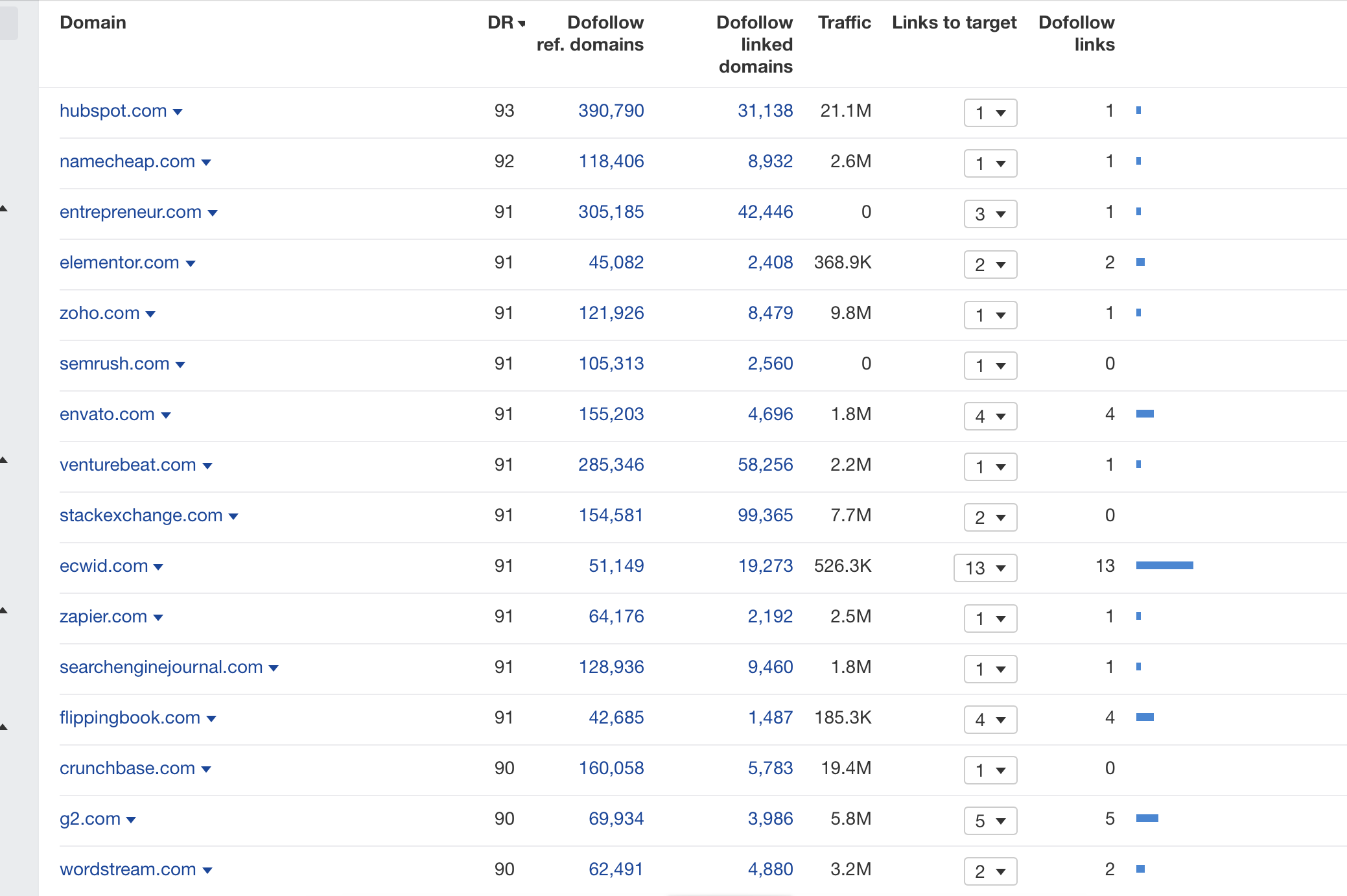 I have generated millions of traffic on hundreds of websites from many different niches. 
I have generated Billions of dollars for my clients (in total). 
You can get the same kind of results by using my frameworks, strategies, and templates. 
 I have tested this training course with a group of some SEOs to see if my approach works for others or not. 
But Results were Insane!
By following the Harpreet's concept and strategies, I grew my website traffic over 500,000 users per month from 78,000/m.
Now, Everything is more systematic and easy to scale. I'm publishing 100+ posts with the same efforts and costs. I'm confident to hit the One million traffic before the end of 2023.
link building was the biggest obstacle for me before following the Harpreet Munjal's teachings. 
But after joining the training course, I actually got the system of getting authority links at scale. I have got links from authority sites like Forbes, CNBC, Adweek, HubSpot, and others. 
This Training course has transformed my approach on how to implement a efficient SEO strategy.
After completing the course, I know how to find opportunites and scale an SEO campaign. This course is a clear roadmap to become a real SEO expert.q
If there is a one SEO course that you'll need to buy, it's Harpreet Munjal's course.
I'm seeing significant increase in traffic for my several clients. 
A Peak inside of the SEO Course
How to find issues on a website that are affecting SEO.
How to find opportunities in minutes?
How to analyze other websites to find opportunities for your website.
The #1 mistake that SEOs made while analyzing websites and competition.
Why Your SEO fails
How to do Keyword Research
Why long-tail keywords don't work anymore and what type of keywords works best.

What kind of keywords will work in the age of Ai, SGE, perspective.

How to find golden keywords that competitors can't find.

My proven strategies to find high-performing keywords.
How to Optimize Your Content
Why Great content fails. The right way to use content to rank higher on Google and other search engines.

My step by step approach to create & optimize content that will rank higher. (Even in the super 

competitive niches)
Step by step approach to update existing content.
How to find content optimization opportunities?
30+ real life case studies of my content SEO techniques in action.
How to get Authority Links
The #1 link building mistakes to avoid to leave the crowd behind.

How to build Passive "link building system" that 'll get links for you without any effort. (with real examples) 

How to find and analyze good links for your website

A step by step process to get authority links for free. 

My 15+ real life case studies, scripts, checklists to make link builing easier for you. 
How to create content at scale without spending a dollar.

How to rank fast for the most

competitive terms.

How to optimize for Google's New UX signals. 

The FASTEST way to build authority for your website in any niche.
How to build semantic content network. 

How to Optimize a website, webpage semantically.

How to build Topical Authority for a website. 

How to Optimize content with macro and micro semantics.
How to use data to improve SEO
Where to find data and how to use it.

how to decode data to SEO success.

How to apply 80/20 rule to SEO.

My exact approach to ensure the success while scaling an SEO campaign.
What you can be done with SEO and what's not

How to 10x your SEO results.

How to automate your SEO

How to imporve EEAT with ai

30+ prompts, case studies, and 

templates to get success with SEO with ai.
When it comes to seeking assistance with SEO and marketing, the name that immediately springs to mind is Harpreet Munjal. I am impressed by his diligent efforts, extensive knowledge, and exceptional skills. If you want to stay ahead of the competition, instantly take his invaluable guidance. With Harpreet on your side, success is within reach!
Harpreet's expertise in SEO and marketing is truly remarkable, setting him apart from the crowd. His depth of knowledge and understanding of the intricacies in these domains is unparalleled. Harpreet's ability to navigate complex strategies and deliver outstanding results is a testament to his exceptional abilities. When working with Harpreet, you can trust that you are partnering with a true industry expert who will go above and beyond to help you achieve your goals.

Not only does Harpreet possess an exceptional level of expertise in these fields, but his warm and approachable personality makes collaborating with him an absolute pleasure.
Quality of work is up to the mark…! Harpreet is a supportive person and delivers much more than commitment.  
Working with Harpreet has been a transformative experience. His expertise and guidance have helped me navigate the ever-changing landscape of SEO and marketing with confidence. His ability to break down complex concepts into understandable terms has empowered me to make informed decisions and drive measurable growth. Also, He has helped me to become a regular contributor for leading publications like Entrepreneur, Adweek, Hubspot, VentureBeat, etc.
Best person to learn SEO marketing and blogging. Harpreet Munjal is a gem of a person
Supreet Arora, Motivational Speaker
A Professional SEO Training by An SEO Professional
Get access to updated and upgraded versions of the program at no extra charge.
Learn from a thriving community of helpful students and graduates.
You get access to the material for life.
A proven system that works in ANY industry.
No need to rush. You can take the course on your own schedule.
Real-life case studies, templates, checklists from our most successful graduates as well as world's leading brands.
Advanced SEO strategies that you won't find anywhere else.
We'll assign you real projects to practice so you can polish your skills to become a pro.
Learn how to master conversion rate optimization, list building, SaaS SEO, ecommerce SEO, Digital PR and more.
Here are Answers to Your top Questions
Join SEO Growth Domination Training Course Today!
Join SEO Growth Domination Course to become a real SEO pro and work with fortune brands, rank for the competitive keywords, and make more money for your services. But If you're a business owner then join SEO Growth Domination Course to grow your website traffic, sales and ROI by multiple folds.
SEO Growth Domination
1-on-1 Training
Get trained by a real SEO pro live with 1-on-1 Live Training program.